Really saddened tonight to hear that Rush drummer Neil Peart has died after a 3 year battle against brain cancer,
In my early teens I was a huge Rush fan and saw them several times in the early 80's including one memorable gig in 1980 at the Apollo in Glasgow when I was 15. Peart was quite simply without any shadow of a doubt the greatest drummer I have ever seen or heard. I hate drum solos, but seeing a Neil Peart drum solo live in concert was a breathtaking experience. Have a look at one on YouTube if you want to see what I mean. The man was just a machine and technically brilliant.
He was also a hugely intelligent man who wrote the bands lyrics which were quite incredible.
I went off them a bit around the mid 80's but then I went to their 40 year anniversary show at the SECC in Glasgow in 2004 and they were still amazing in concert and Neil was still as awesome as ever. Really sad to see one of my all time heroes of music pass away too young. Thanks for the memories.
RIP Neil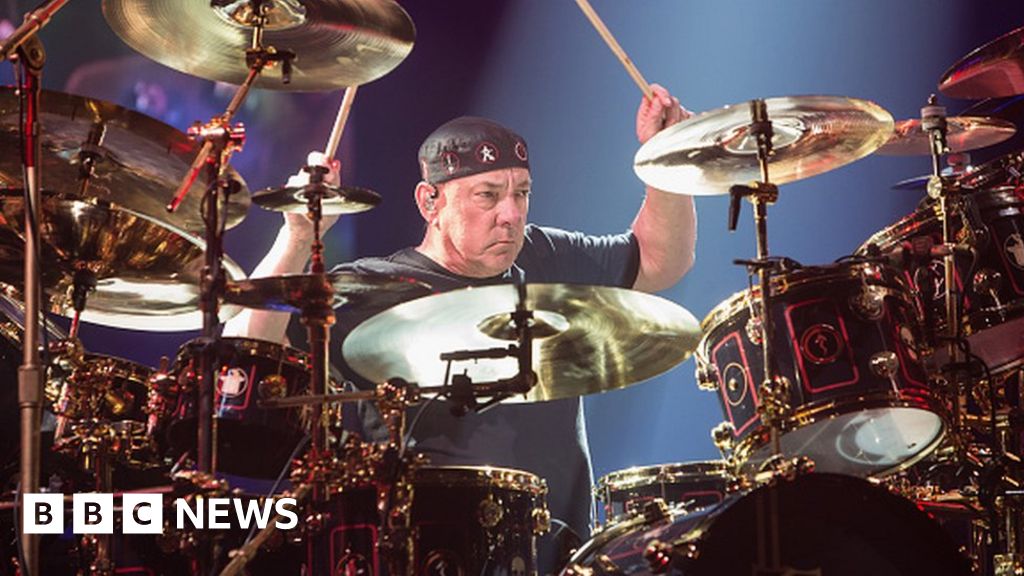 The musician, considered one of rock's greatest ever drummers, had brain cancer.
www.bbc.co.uk
Last edited: