Bounce Radge
Huns coaches Thomas Culshaw and Michael Beale have been charged with misconduct.
Hibs first-team coach John Potter has also been hit with the same alleged breach in Huns' 3-0 win last month.
In terms of the alleged breach for Hibs and Huns, the rules state: "All clubs and recognised football bodies shall procure that its officials, team Staff, employees and players conduct themselves in an orderly fashion at all times during and/or after a match."
Crayons oot Grand Master!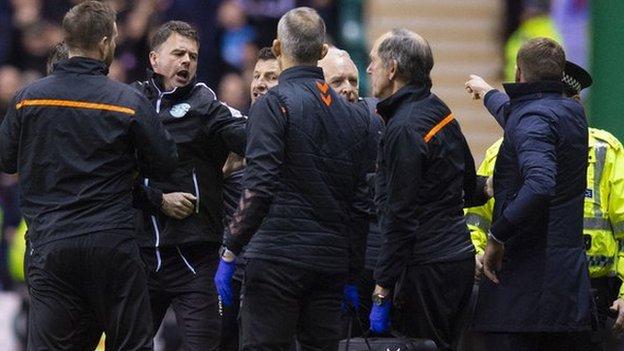 Huns say they are "astounded" by Scottish FA charges of not acting in an "orderly fashion" and intend to contest them "in the most robust manner possible".
www.bbc.co.uk